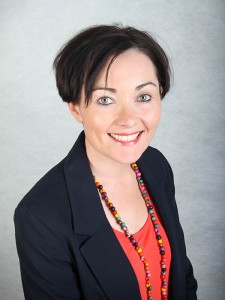 I believe that it is within the context of our relationships where we experience some of our greatest learnings about life and ourselves, and therapy is one avenue in which we can do this. My approach as a therapist acknowledges the importance of the relationship between client and therapist as a vehicle toward change. The therapeutic relationship can provide a safe space in which to explore thoughts and feelings, while generating strategies to manage those that are distressing. In many cases understanding what is going on can be just as helpful as working out what to do about it. Some people enter therapy because they want to learn more about themselves, others because they want support to implement change in order to achieve their goals.
I have been working in mental health since 2004, and as a Psychologist since 2010 in both the public and private sectors, seeing adults for psychological assessment and therapy, individually, in couples, and in group settings.  For the most part I have worked in New Zealand, and I also lived and worked in Melbourne, Australia during 2013 and 2014 pursuing training and experience in Emotion Focused Therapy.  I see a range of people seeking help and support in a variety of areas: anxiety, depression, relationship problems, sexual difficulties, sleep, intrusive thoughts, life crisis, stress, gay/lesbian/transgender issues, substance use and addictions, grief, trauma, adjustment to change and transitions, emotions that feel out of control. Does doing the same thing over and over and getting the same result sound familiar? In that case therapy might be for you.
I work with people wanting short-term psychotherapy therapy focussed on addressing a particular issue, as well as those wanting to explore themselves more deeply over a longer period of time.
Training
The nature of clinical psychology training is primarily cognitive and behaviourally oriented, however I have undergone additional professional development and/or training in the following modalities:
Psychodynamic Psychotherapy

Dialectical Behaviour Therapy (DBT)

Mindfulness Based Stress Reduction (MBSR)

Sex Therapy

Emotion Focused Therapy (EFT)

Emotion Focused Therapy for Couples (EFCT)

Eye Movement Desensitisation and Reprocessing Therapy (EMDR)
The approach I use is catered to each client (or couple) based on their presenting issues and what they want to work on.
I have an ongoing commitment to professional and personal development and believe that this supports my effectiveness and genuineness as a therapist.
Professional Affiliations & Memberships